Although they may have illusions of grandeur over their own importance and not feel shame and empathy, narcissists are probably happier than most people around them, say Irish psychologists.
Often described as socially toxic, narcissists appear more and more present in the social and cultural world today, especially since the rise of social media observed in the last two decades.
Dr. Kostas Papageorgiou and his colleagues at Queen's University in Belfast wanted to better understand this trait of personality and understand why it is so widespread despite the negative feelings it causes.
Their work takes a new look at narcissism. According to them, if it is bad for a group, it seems beneficial for individual narcissists.
Their three studies of over 2100 adults have highlighted some positive aspects in people with this personality, such as some resilience to the symptoms of mental illness.
Roughly, the researchers showed that these people would be less likely to feel stressed or depressed.
Negative reactions to narcissism overshadow the benefits for the narcissists themselves!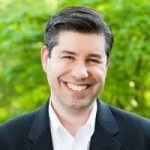 Alex Forbes is just getting his start as a journalist. Alex attended a technical school while still in high school where he learned a variety of skills, from photography to coding. Apart from being a contributor to the site, Alex also helps keep Wugazi social media feeds up-to-date.